Alot of youths came out enmass to lend their voices against police brutality in Abeokuta, the Ogun state capital.
The youths who joined the ongoing call to the end of the the operation of the Special Anti-Robbery Squad (SARS) of the Nigeria Police Force, earlier today, Saturday, in Abeokuta, stormed the Western city with different charms, Daily Post reports.
The protesters converged on Panseke area of the gate way state capital as early as 8 in the morning.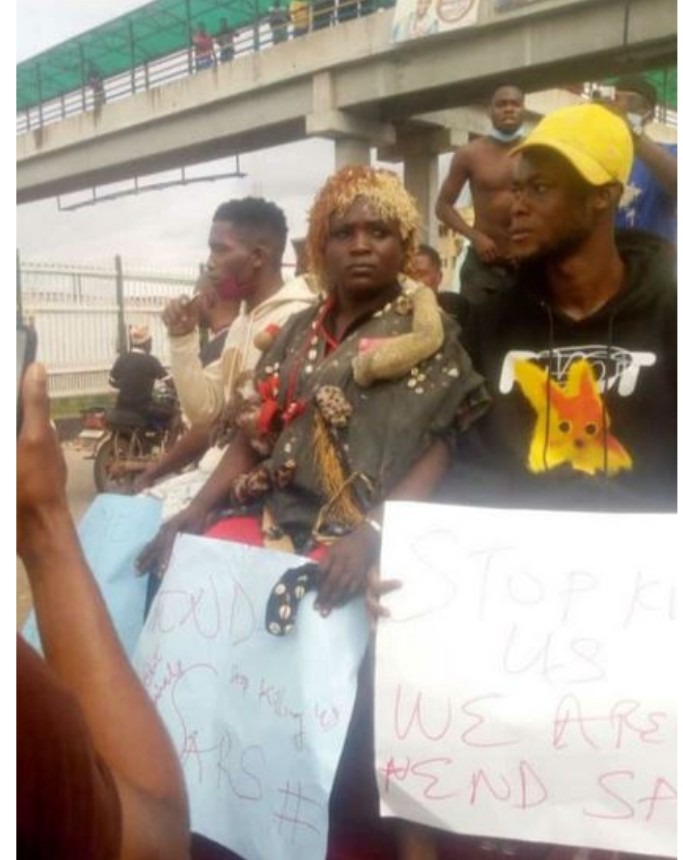 The protesters who dressed like acient Yoruba warlords, were seen with items suspected to be charms around their necks and their waists.
They were seen carrying placards while they marched round the Abeokuta metropolis "#Endsars, #Endpolicebrutality."
The protesters barricaded the panseke to Omida and Isale Igbein roads, as they took their grievances to the Ogun State Government House to meet with the State Governor, Dapo Abiodun, who unfortunately was not there to attend to them.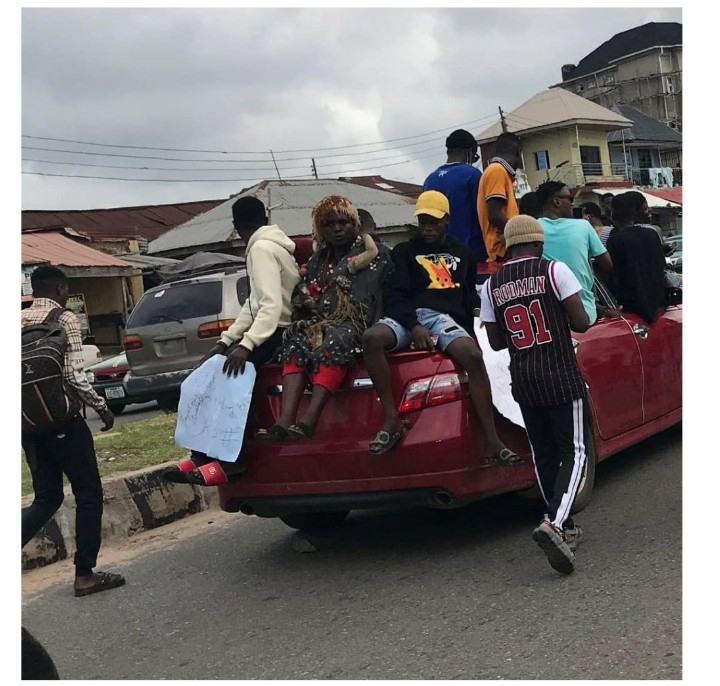 The policemen from Ogun command were seen supervising the protesters to forestall breakdown of law and order and to ensure the peaceful protest is not hijacked by hoodlums, Daily Post reported.