The just concluded Big Brother Naija season 5 housemate, Victoria Adeyeye, popularly known as Vee is a British Nigerian citizen with an extra ordinary "power of prediction".
Vee who has spent most of her life abroad, though she has the british accent, yet, her yoruba is also extremely fluent and undiluted.
Arguably, Vee was the most vocal housemate of during her time in the Big Brother Naija house, due to her blunt and realistical approach to issues, she was able to gain numerous fans.
The blunt status has earned Vee commendations and criticisms, due to this, some trolls went out of their ways to dig out her old tweets, she put out about four years ago, when she was younger.
Some people think she can see the future, funny as it may sound, Vee has said a couple of things which eventually came to pass.
Vee also predicted that Laycon was going to win the Big Brother Naija show, and it happened, and a few others things.
Most of her prediction may have be coincidental, but it has made people to say the celestial church she is going is very powerful and has influences on her prediction.
Exactly four years ago, in 2016 to be precise, the blunt Vee made a tweet where she said "I deserve a husband that looks like Morris Chestnut".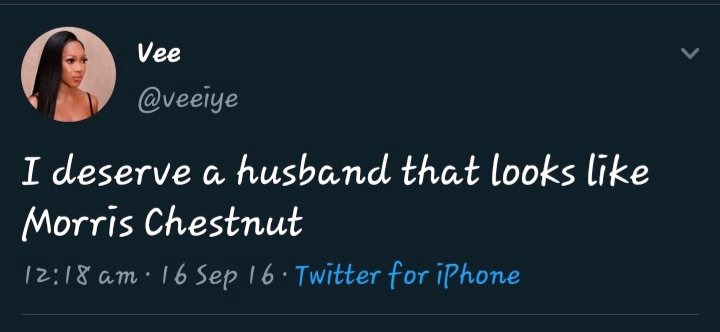 Vee's interest in the house, Neo has been compared him with Morris Chestnut several times, Vee herself has told him a couple of times that he shares a resemblance with Morris Chestnut.
See the resemblance in the picture below;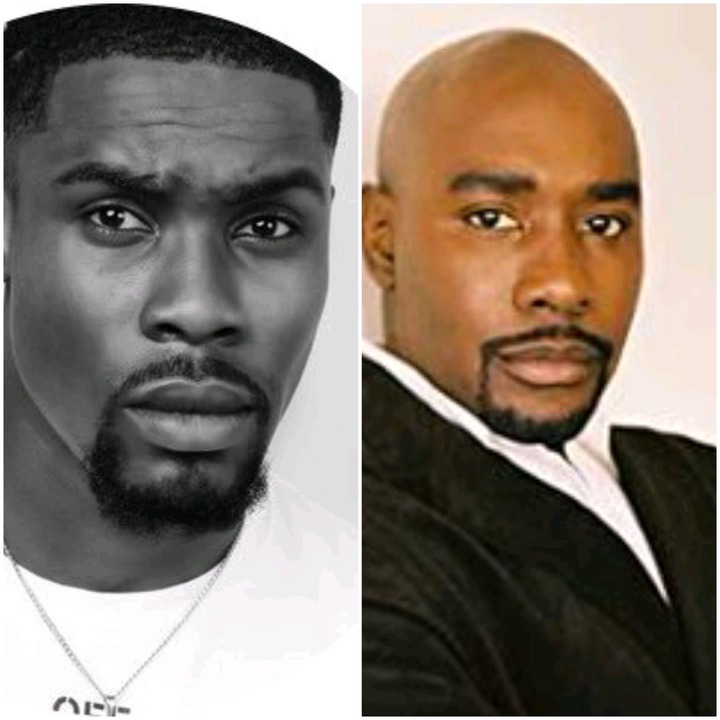 Check out a picture of Morris and Naomi Campbell, who people have said severally looks like Neo and Vee.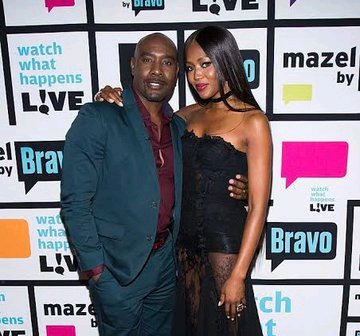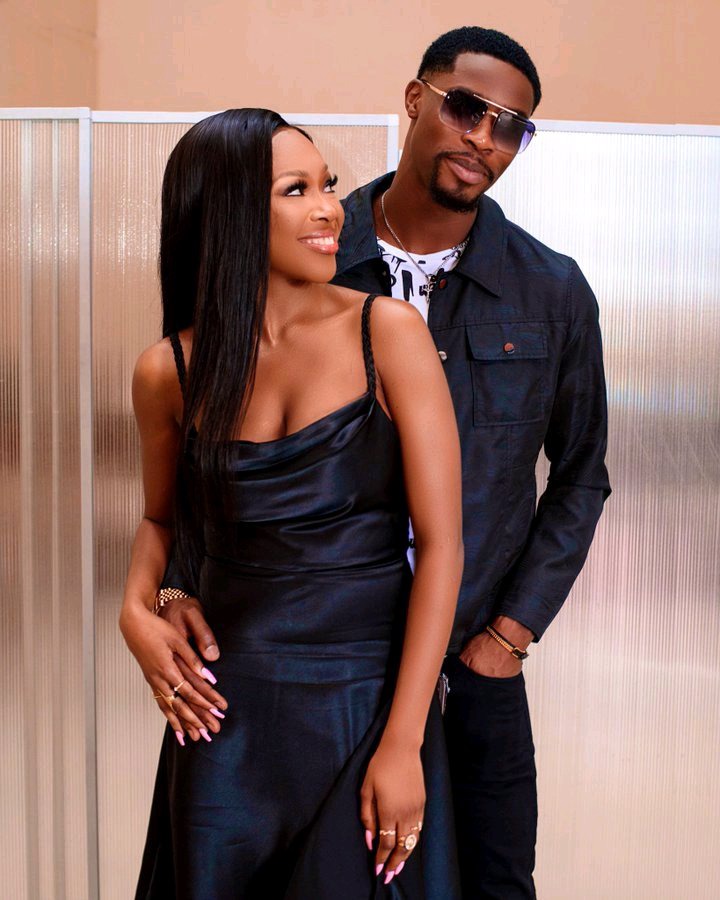 Even though the tweet is four year old, it is currently generating different reactions from fans and trolls, check out the reactions below;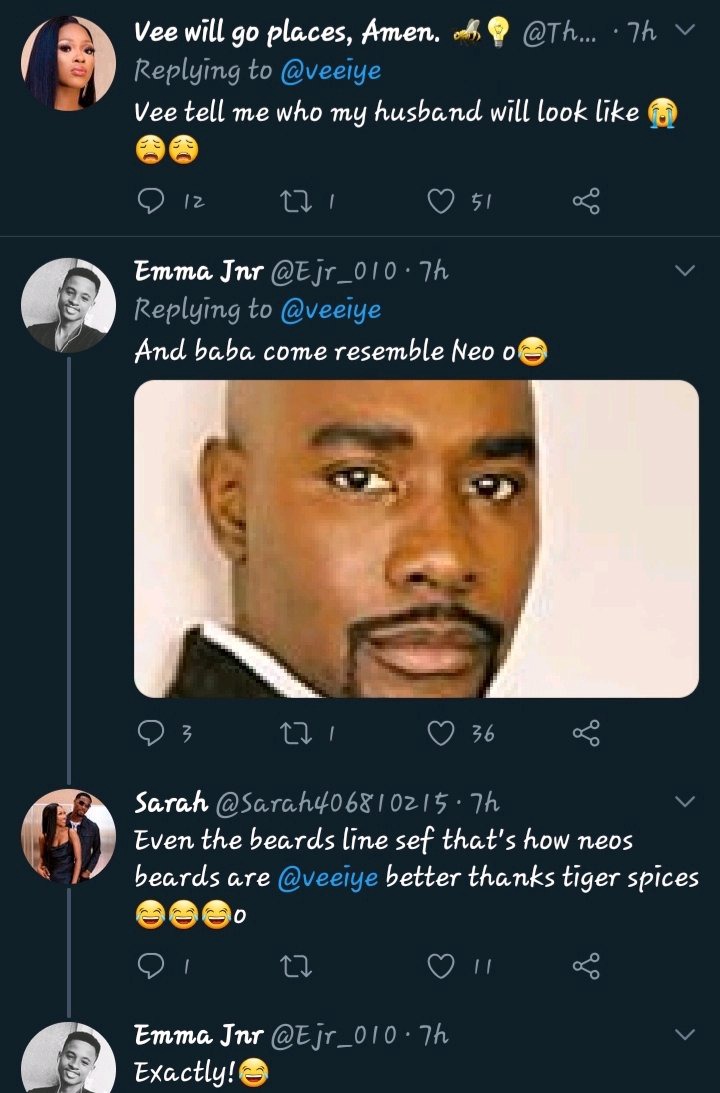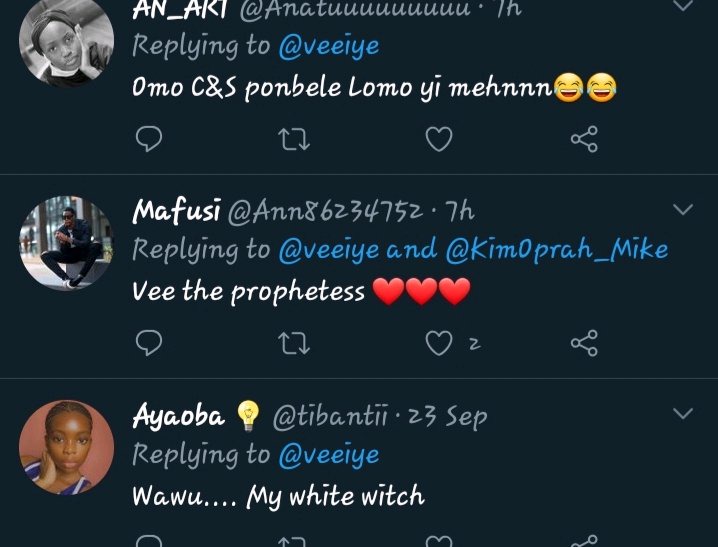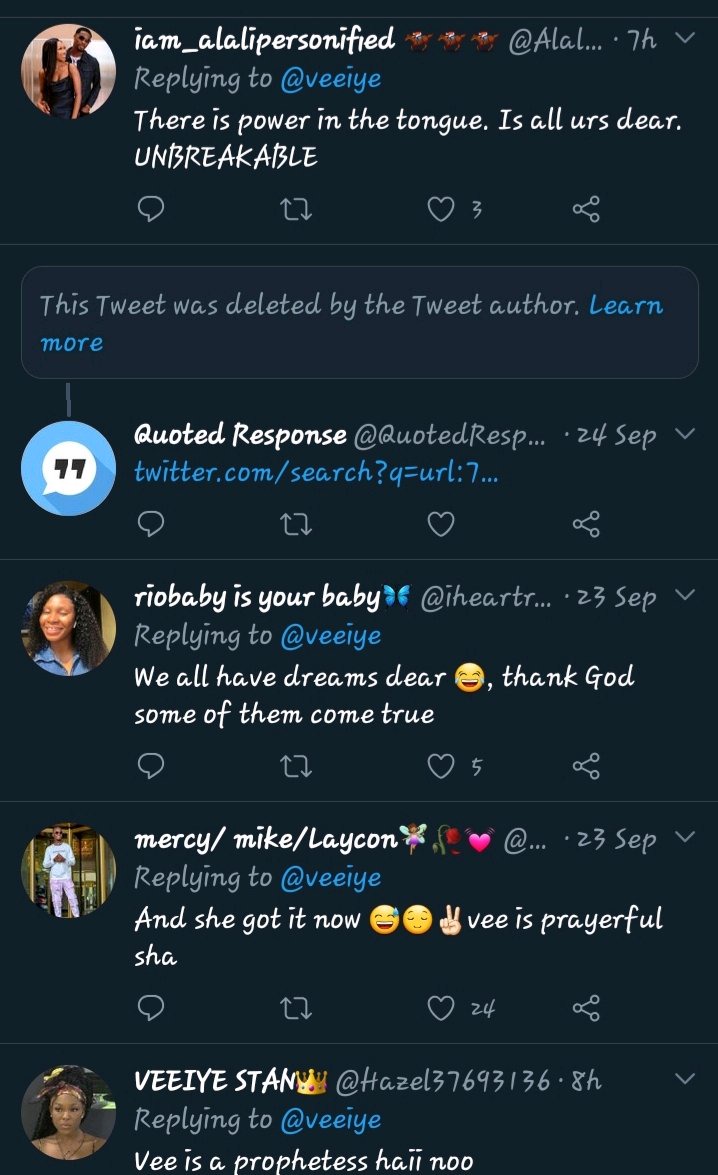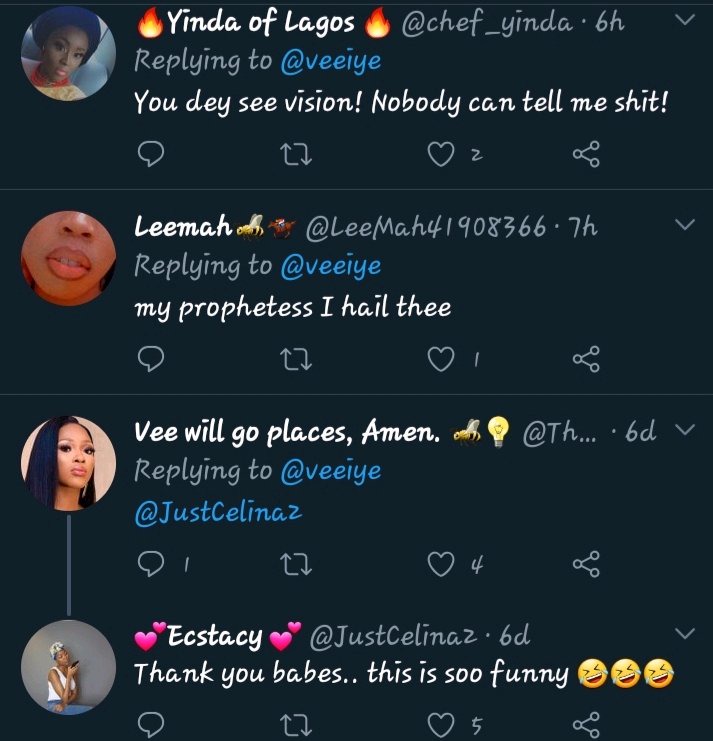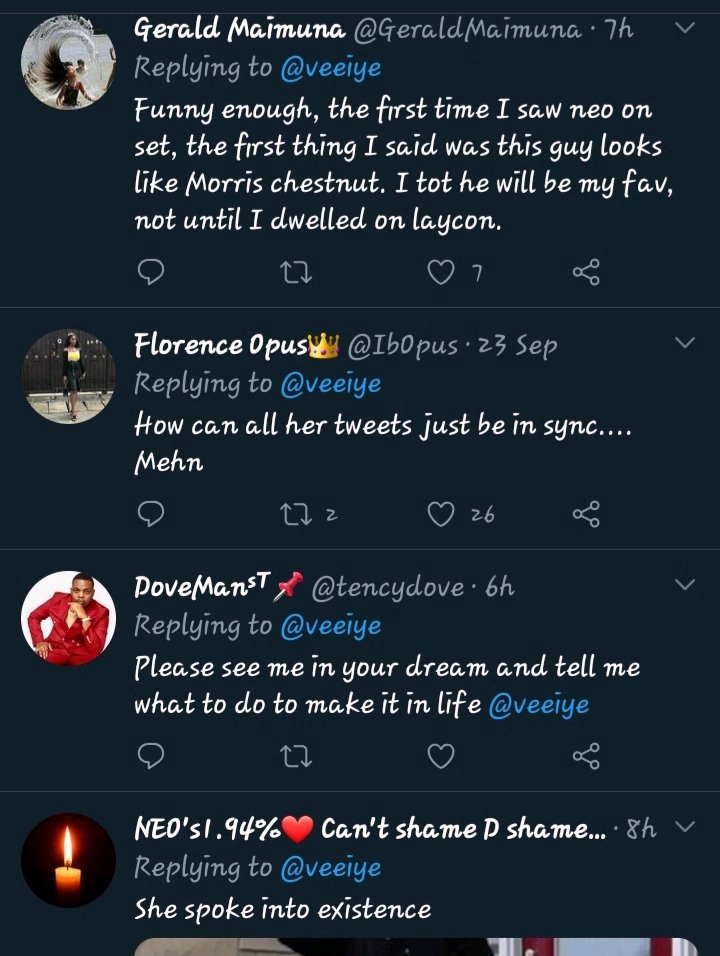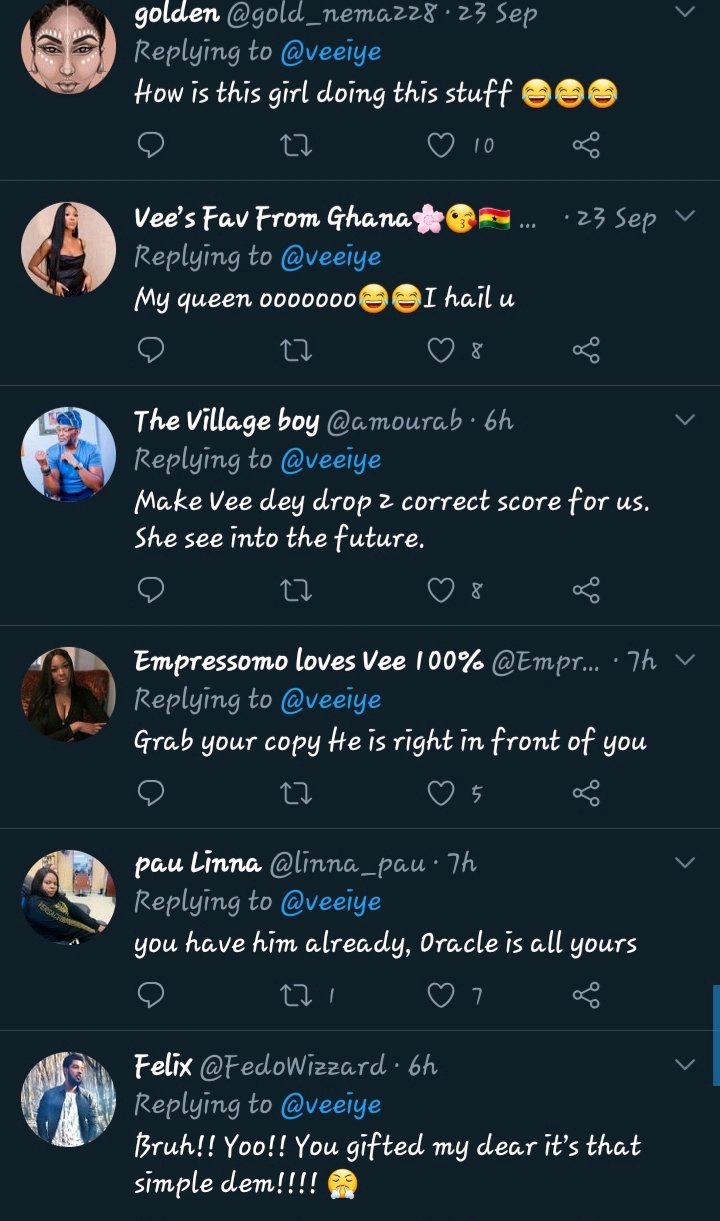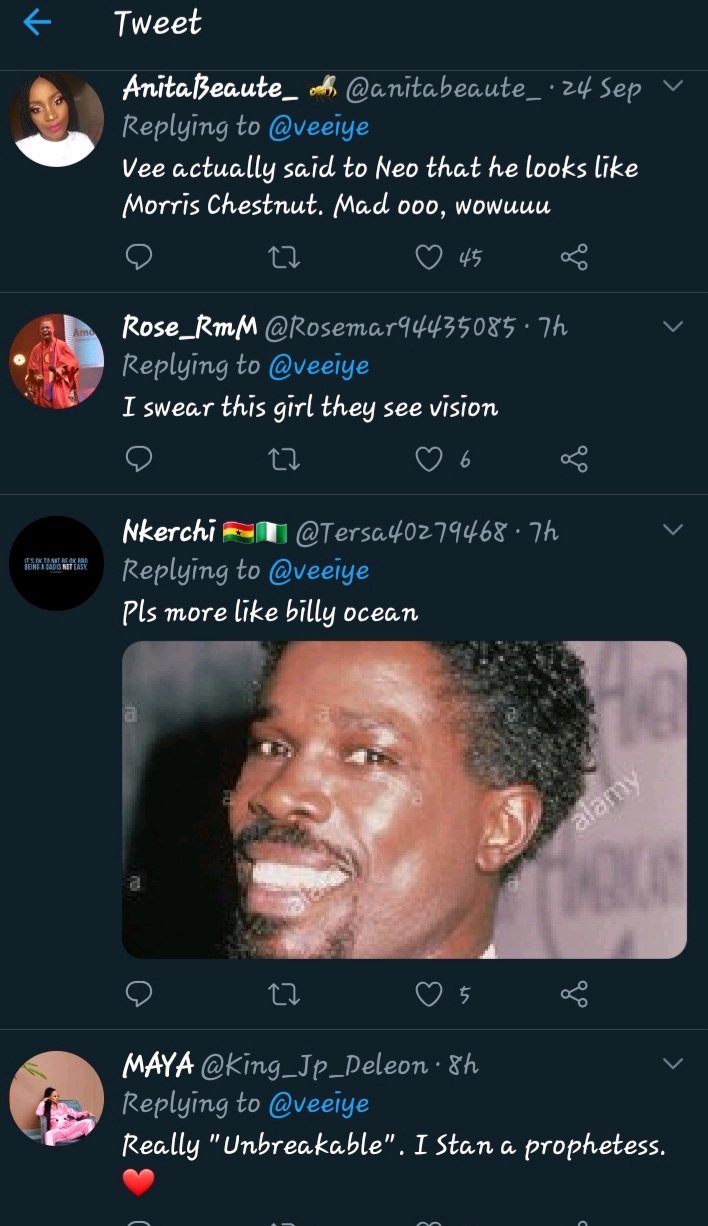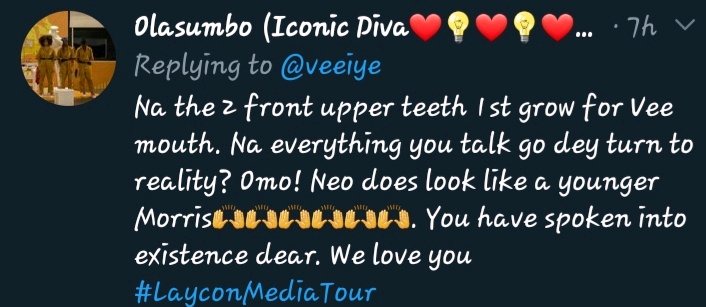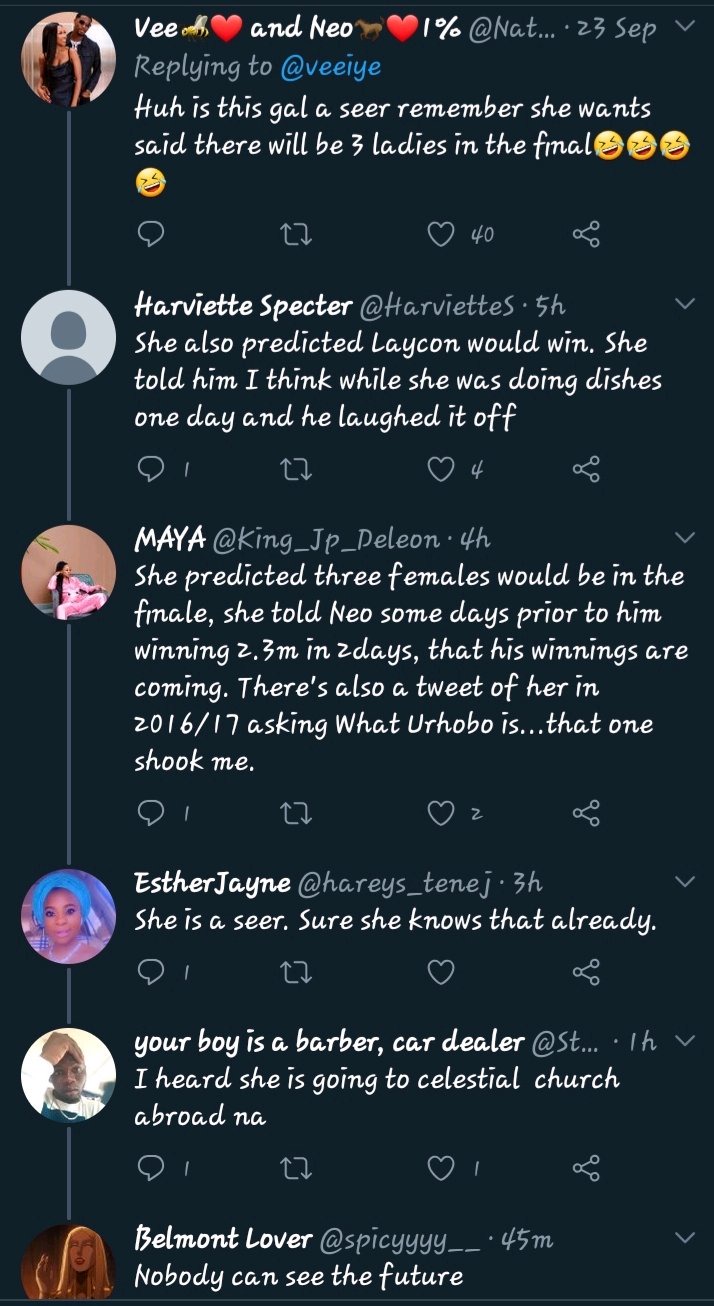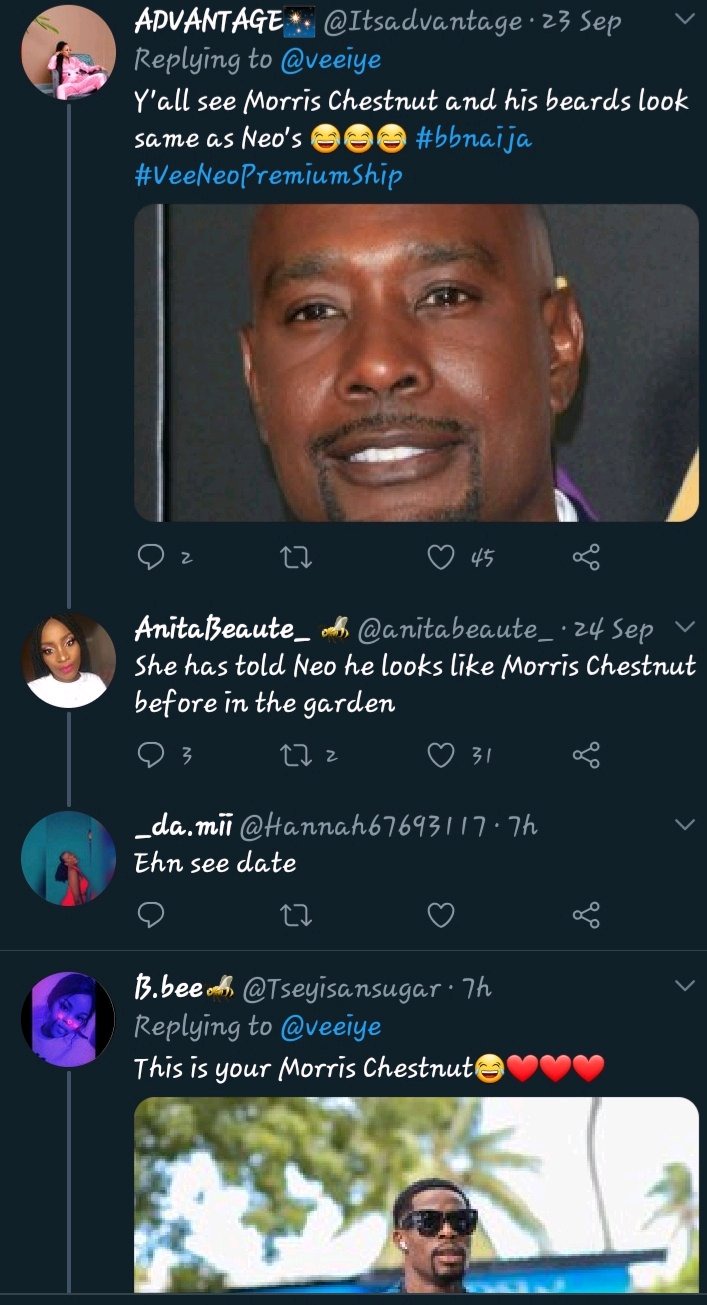 Now you see that dreads do come true, indeed, and there is power in the tongue, so, speak good and greatness into your life.