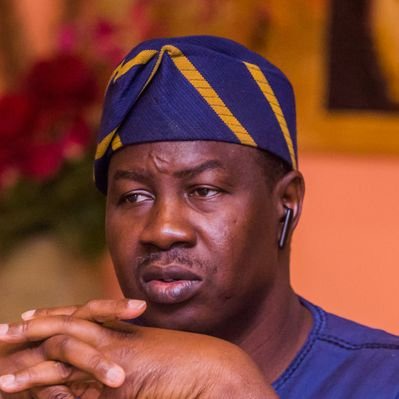 "Abi werey ni iyalaya eleyi ni" Ex lagos guber candidate, Babatunde Olalere Gbadamosi, proves why he was rejected by Lagosians.
Former Lagos State Gubernatorial Candidate, Babatunde Olalere Gbadamosi(BOG), is in the news again. This time, it is a face off with a fan over a face mask.
The similar reason he was in the news a few months ago, when he attended Funke Akindele's husband birthday party amid restriction and ban on gathering of more than 20 people by the Lagos due to the Coronavirus pandemic.
The latest member of the Peoples Democratic Party, PDP, had shared a photo of himself on twitter, when one of his followers discovered that he was not wearing a face mask.
The follower tried to educate him about the importance of wearing one, which Mr. Gbadamosi defended, but the follower was not satisfied with his excuse for not wearing a face mask, so, he pressed the former Action Democratic Party(ADP) member further.
Seeing that the follower was adamant about the issue, Mr. Gbadamosi resulted in cursing the follower in his native Yoruba language, he said: "Abi werey ni iyalaya eleyi ni", which mean "is this one's grandma is mad".
See the hot back to back conversation below;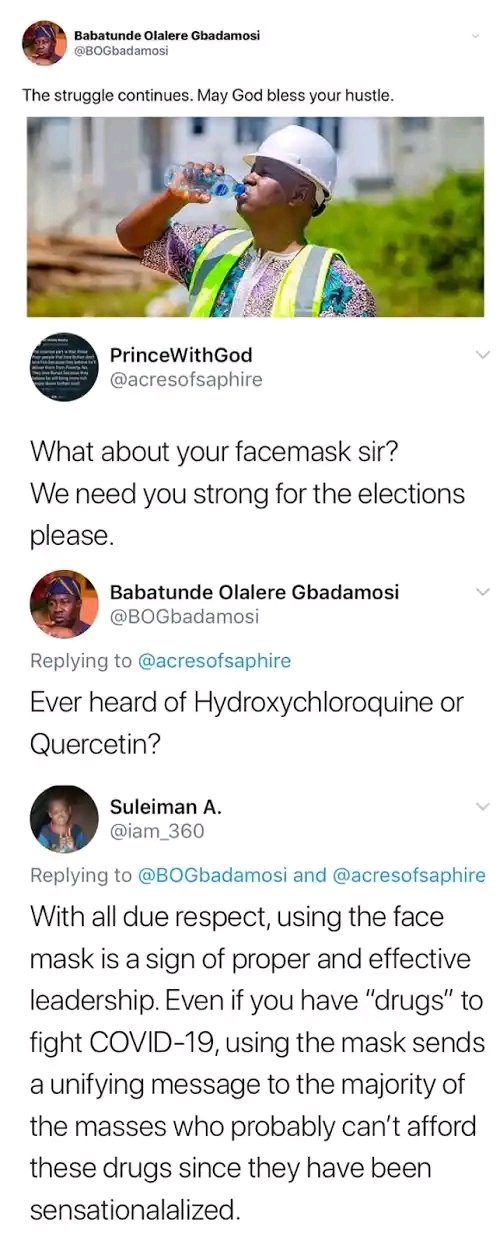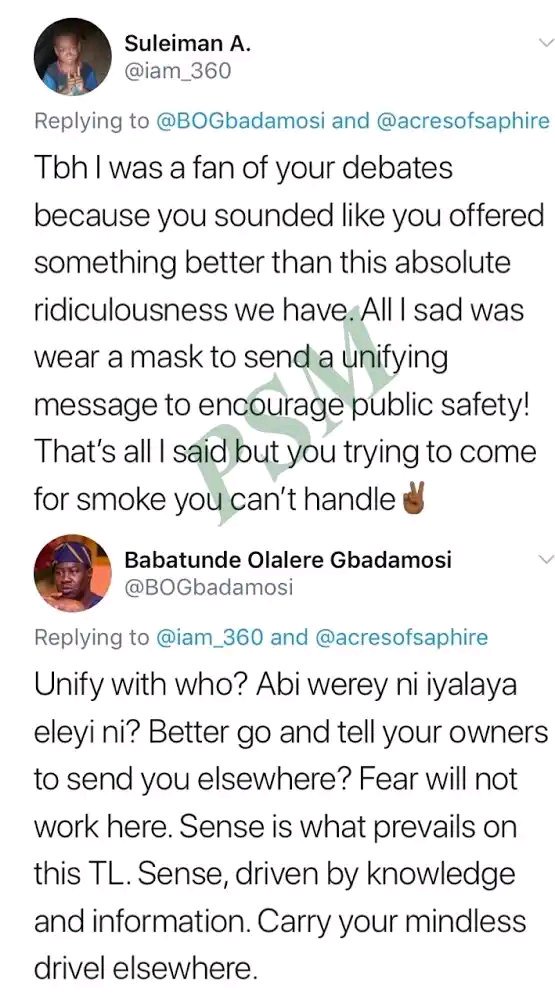 It indeed baffles me how Nigerian politicians or, permit me to say political leaders lack character. A leader who lacks character or integrity will not endure the test of time.
It doesn't matter how intelligent, affable, persuasive, or savvy a person is, if they are prone to rationalizing unethical behavior based upon current or future circumstances, he will eventually fall prey to his own undoing. Optics over ethics is not a formula for success.
An average Nigerian politician, who by chance has made a little name for himself would become the "Mr. Know it all" of his time. He assumes he is the smartest person on the surface of the earth.
But successful political leaders are acutely aware of how much they don't know. They have no need to be the smartest person in the room, but have the unyielding desire to learn from others.
I've often said, Political leaders who are not growing/developing cannot lead a growing and developing country like Nigeria. One of the hallmarks of great politicians is their insatiable curiosity.
Another problem of an average Nigerian politician is his inability to tame his tongue, the say more than necessary, ignoring the almight law 4, in the famous Robert Green' book, "48 laws of power".
It would not have cost the former Action Democratic Party(ADP) flagbearer in the last Lagos Gubernatorial election a thing to explain to the follower the reason behind his decision of not having a face mask in a more polite manner.
Since it became obvious that the follower, who i believe was a supporter and expected more from his favourite politician, was adamant, an apology could have prevented what has turned out to be a "bad public" image of the ADP decampee.
In conclusion, this act by BOG is a justification or prove why Mr. Gbadamosi was rejected by Lagosians during the last governorship election and voted massively for Mr. Babatunde Sanwo-Olu of the APC.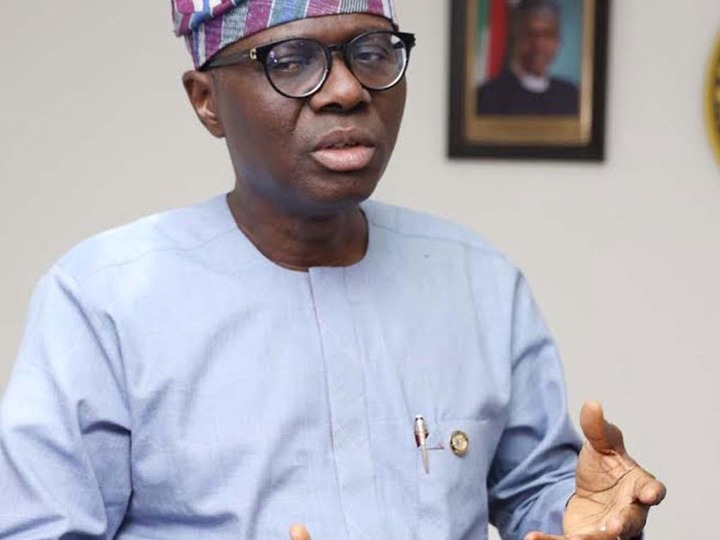 We hope they learn the fact that the power actually belong to the people, hence the need to listen and tolerate them!
What is your take on the action of Mr. Gbadamosi?
Drop a message for Mr. Gbadamosi in the comment section, below.
You can also comment your thoughts on the issue below.
Please like and share this post.